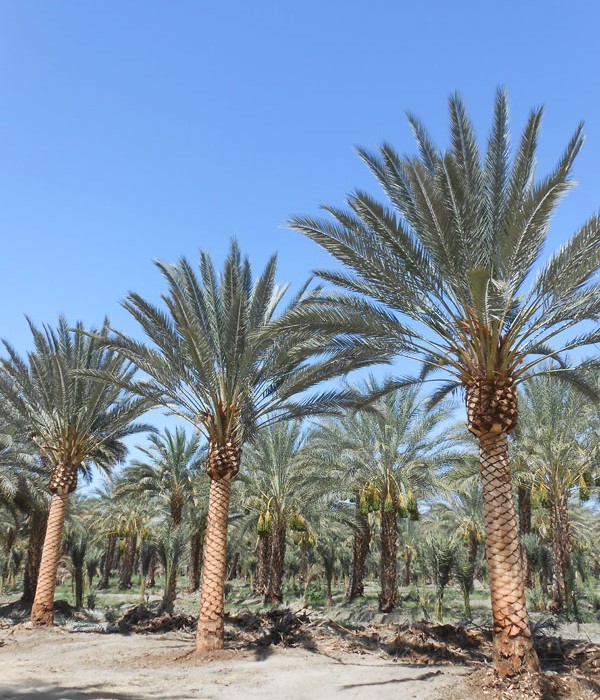 Palm trees are a beautiful addition to any yard, and when in the right climate, they can thrive. Many palms need less water than other trees, making them perfect for the hot, dry California summers. They also require very little maintenance, which many homeowners and business owners alike are pleased with. However, you may wonder if you should trim your palm trees during certain times of the year or for other reasons. Here are 3 reasons that the answer to that question is almost always no.
How Palm Trees Produce Energy
Palm trees rely on photosynthesis for energy as just about all plant life does. Since palms can only produce one frond at a time, strong growth requires all of the existing fronds to produce the maximum amount of energy. Pruning a palm tree may slow or stop the growth of the tree.
Palm Fronds Store Energy
With the exception of a completely brown and dead frond, palm fronds store sugars that the plant needs to use. If green fronds are removed, the tree instantly loses all of those carbohydrates that were being stored for use in future growth. Even yellow fronds have enough energy in them to be worth leaving. Either the frond will recover, or the remaining energy will go into new growth, and the frond will die and then can be removed.
Pruning May Increase Risk of Disease
First of all, when a palm tree is pruned, any bacteria on the shears will be transferred to the tree. Second, if the frond being removed is diseased, cutting it off may send the bacteria into the plant's interior system for moving water and sugars. This too will spread the disease. If a diseased limb needs to be pruned, it is best to seek the help of a palm tree professional.
West Coast Trees—We Know Palms
At West Cost Trees, we specialize in all kinds of palm trees, so if you need help selecting, planting, growing, or maintaining palms trees, just call 619-518-9507 to seek out the help of an expert.