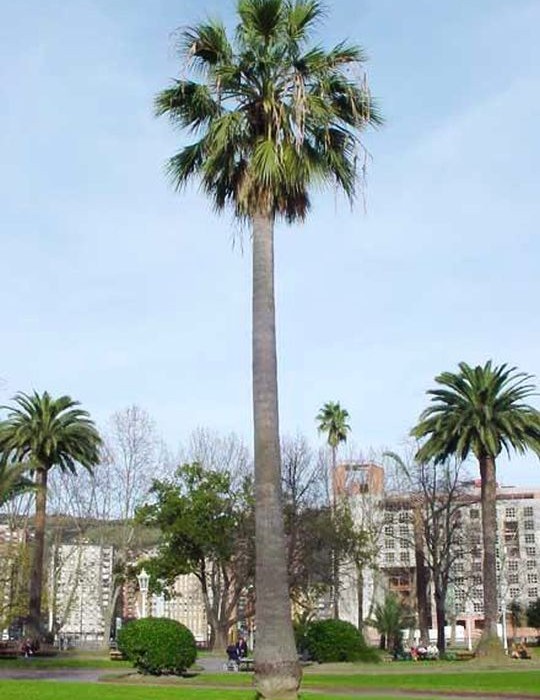 The California fan palm tree, also known as the Washingtonia filifera and the California washingtonia, is one of only 11 types of palm trees that are native to the North American continent. In fact, it is the only one that is native to the western half of the continent, and it is the largest of the local varieties.
Because they grow naturally in the desert, the California fan palm is the ideal ornamental tree for California landscapes. It is hearty enough to survive hot, dry summers. They are also known to grow at elevations of 500 to 1,000 feet. Some fan palms have been seen to reach 60 feet in height, although most end up somewhere between 20 and 60 feet when fully grown.
California's Number One Grower and Supplier of Fan Palms
When you purchase California fan palm trees or any other type of ornamental palm for your landscape, you should go to the pros. At West Coast Trees, we have the distinction of having the largest supply of California fan palm trees of any one distributor in the entire world.
We've been using sustainable techniques to farm palm trees organically since 2001, and we're the best at what we do. So whether you want to purchase palm trees for your residential or commercial landscape, give us a call at 619-518-9507. You can make an appointment to come and see us at our Borrego Springs location, or submit the online contact form to request a quote.